I'm happy to be announcing the first Funfair Tycoon
Easter Egg Hunt
!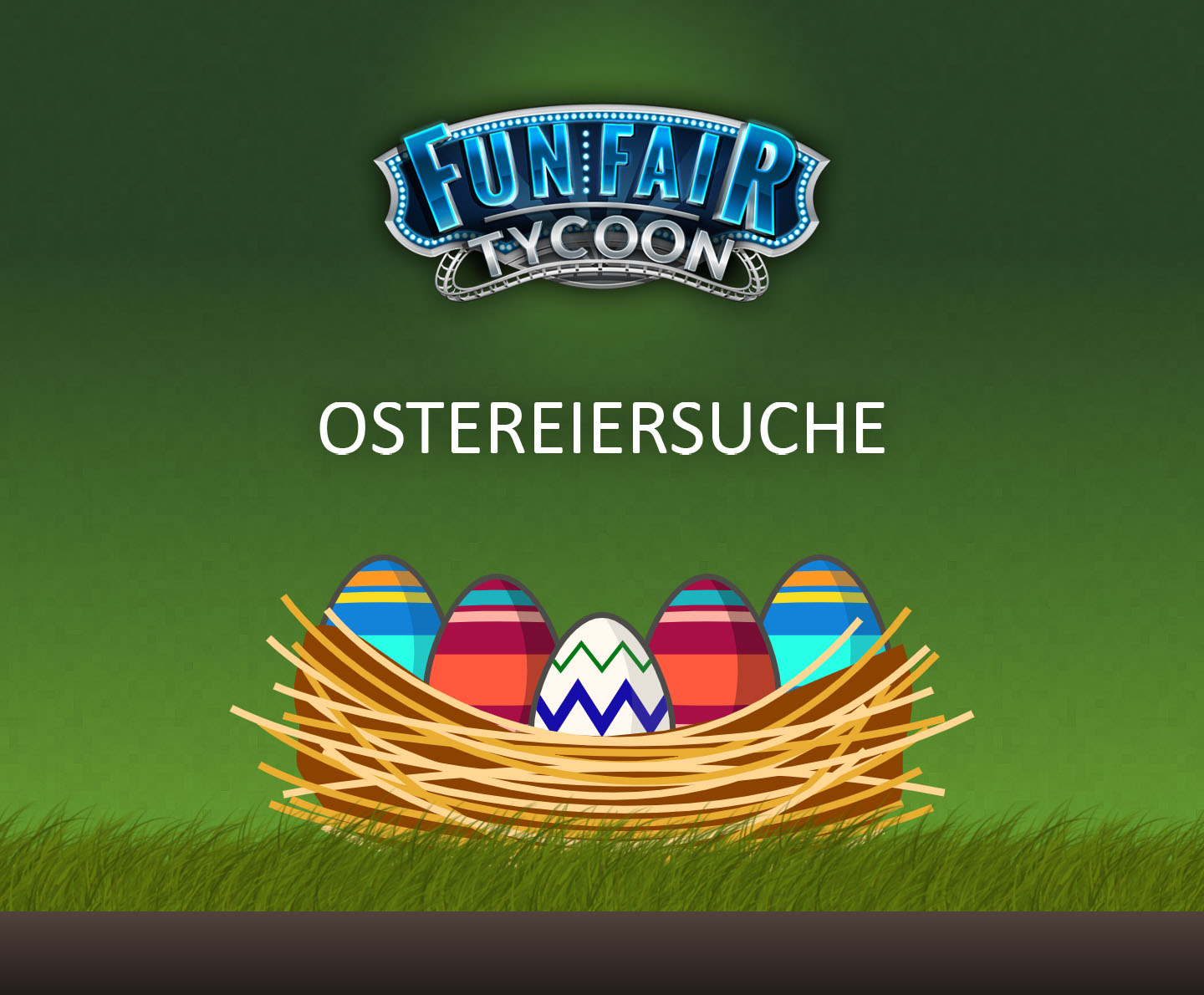 The event will start on the
29th of march
and lasts through
5th of April
.
What is this about?
In all of Funfair Tycoon, colored eggs have been hidden. Your task is to find them and put them in an easter nest. Each nest gives you a valuable reward!
How does it work?
Once the event starts, click on the new event section at the start page of the game - this will start the event for your account.
It will open the overview where you find all nests that will bring a reward for you.
Every day, a new nest is unlocked. And with it, there are 5 eggs hidden in the game you need to find. Once you've found one, click it, and it will jump into your inventory.
When you click on a nest, you can drag&drop the eggs into it. Feel free to create a beautiful combination of eggs! Just make sure your nest contains 5 eggs, to unlock your reward.
What the rewards are is kept a secret until you receive them!
By the way: There's plenty of time to collect all of the eggs and redeem the rewards. Once a nest is unlocked, you have time until the end of the entire event.
------------
Happy about any feedback, especially from our new international players