I'm really happy to announce Patch #26 for you today!
The new patch contains one big feature: The site plans.
It's a map editor at its core. Player have the possibility to design the site plan of a funfair on an interactive map. You can freely build the terrain first and then place all attractions and caravans.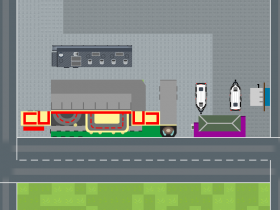 Creation
Find the site plan feature in a new tab in the "Locations & dates"-menu.
You can create one site plan per event. You can have max. 2 site plans at a time (there will be no limits with a premium account here).
Site plans can be created for upcoming events only. You may still edit your site plan after the event has started, though.

The site plan
editor
is made for usage on desktop PCs or laptops - you need a mouse and a keyboard. This restriction does
not
apply for viewing site plans - this is possible on all kind of devices.
Submitting a plan
You can submit your site plan to public voting once you are done. This may not be undone, but even after submitting you can still edit or delete the map.
Voting
On the event page you can view all submitted site plans for the event and vote for them. The site plan with the most votes (at least 5) will become official and can be viewed by pressing the big button on the event page. This one will always show the site plan with the most view - which means that in theory the site plan could change during an event.
Effects due to placement
There are absolutely no benefits or negative effects whether if you have a "good" or a "bad" placement on the official site plan. This feature does not have impact on your revenues at all, it's purely cosmetic.
-----

please clear your browser cache after this update before you continue playing
-----
I'm looking forward to your feedback and of course the first site plans!
The next couple of patches will come faster than this one, promised. Thanks for your continuous support!